Every relation requires love, affection, respect and everything that makes your relation strong. People are spending many years of relationship with their partner and they are happy with it. According to the research, affection is important for all relationships to grow.
Today's people take another meaning of the affection that is over care and over love that may keep your partner away from you. Of course, every relationship has a limit; no one has a right to cross that limit. Once, you will start overreacting in your relationship, you will feel like that your partner is getting exhausted and he/she don't want to spend rest of his/her life with you.
As being in a relation is a pure feeling in the world and everyone wanted to feel this experience in their life at least once. Therefore, you might be thinking that how much affection is normal in a relationship. Of course, we cannot measure how much affection is normal because it depends on the comfort level for both – the couple. For example, if one partner always wants to kiss his/her partner, and another is not comfortable with it, that means there is something mismatch that creates problems in their lives. You can check below the shown ideas that are referred here.
You Should Be Free To Communicate With Your Partner
Sometimes, the relationship becomes weak because of lack of communication. If you are not able to talk with your partner that means there is something lacking in your relationship and that is trust. According to the research, "mind reading and assumptions usually lead to hurt feelings and misunderstanding". Trust your partner and share everything that brings hurdles in your love life. Keep in mind that communication with your partner doesn't mean that you will irritate him/her by asking irrelevant questions and doubting them without any reason.
Physical Connection Bring You Closer

If you both are working persons and you go to work together so it should be your daily routine to hug and kiss your partner. You should spend these little beautiful moments with love and affection. Whether it is only a one-year relationship or you are together for 10 to 15 years, you need to show a physical connection. You can build this way your relation more strong and loveable.
Sex Life Is Necessary To Feel Satisfied With The Partner
Sex and affection is a part of the good relationship and it is known as the expression of love. If you are sexually satisfied with your partner, that means you are at a decent level of affection.
Help Your Partner To Give Emotional Satisfaction
Either men or women, if they are emotionally sick, they definitely need their partner for emotional satisfaction. Of course, it is necessary for all the relation. A great partner will definitely help his/her, partner, to come out from any emotional situation. Now it depends on him/her that how your partner can recover, physically or mentally up to you.
Allow Your Partner To Spend Hours Independently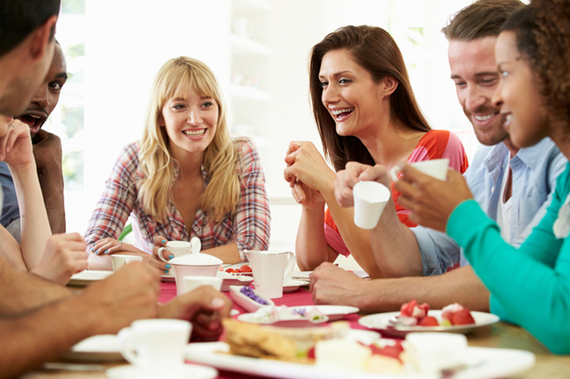 Many males and females who want to spend some hours independently with their friends, and they sometimes cannot fulfill their wishes because of the strict environment given by the partner. Of course, affection is necessary for a relationship, but it doesn't mean you will not allow your partner freedom. You should give them a freedom that not your affection and proves your love as a perfect couple.
Trust, Honesty, And Affection Are The Key Factors For Strong Relation
Last and most importantly, keep your relationship strong are trust, honesty, and affection. Without these things in relation, it cannot run a successful life. Keep in the mind that these are the most important thing to run a long-term relationship.
You need to keep these things in your mind if you want to know how much affection is normal in a relationship. So, be ready to make your life happy, healthy and fresh with your loving life partner.